The Cloud is the intelligence of the system
Runic.io's Cloud infrastructure manages one of the most powerful and intelligent GPS tracking solutions on the market. It's the Cloud that makes the difference.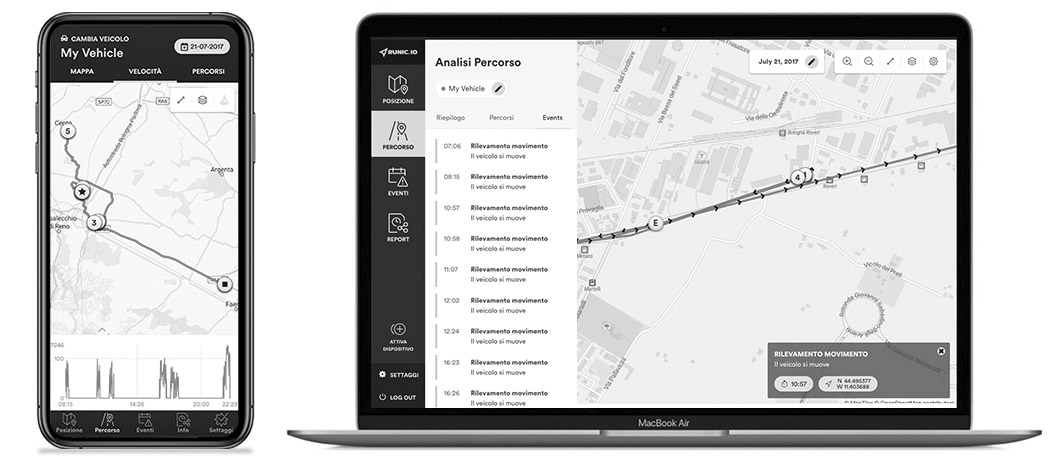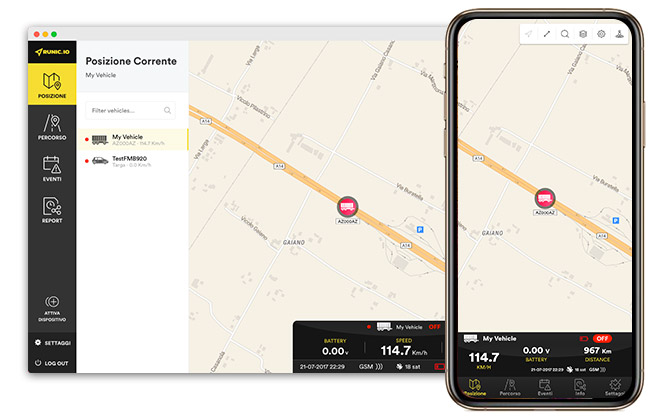 Real-time location tracking
Through displays on vectorial cartography and the Push technology of our apps and Web Portal, you can have proper real-time updates on vehicles' positions, in order to trace their movements in real time with maximum efficiency.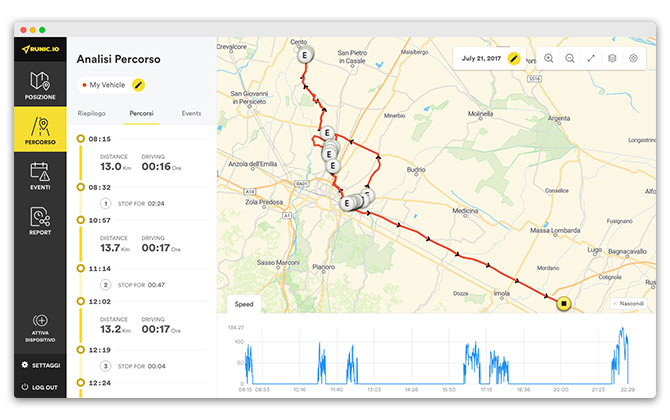 Route history
All information sent by Runic.io GPS trackers is saved and stored on the platform for 12 months. The route analysis logic lets you transform a set of GPS positions into one or more routes, displaying the vehicle's daily movements quickly and effectively.
Notifications and events
Runic.io's Cloud platform constantly works to detect abnormal activities in vehicles. It can directly notify one or more smartphones or send an e-mail if an event is detected. Various types of events are managed and detected: for example, shifts at anomalous times or in non-permitted areas, device tampering, vehicle towing or accidents.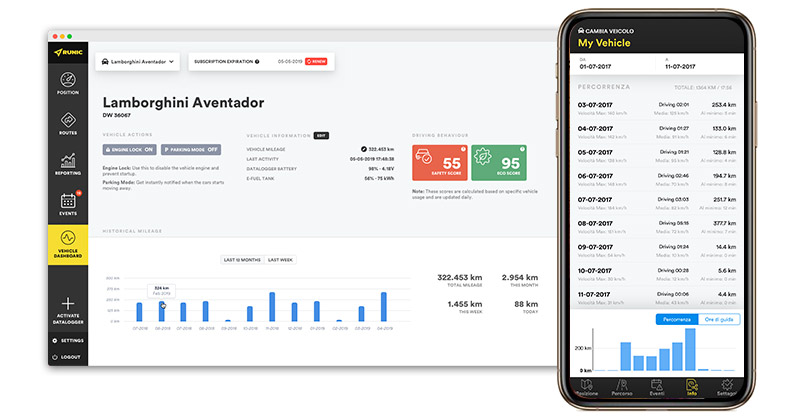 Travel history
A fundamental and highly important feature that lets you know how much a vehicle is used. Through historical data, it is easy to calculate an estimate of future routes and accurately project when it will be necessary to carry out vehicle maintenance.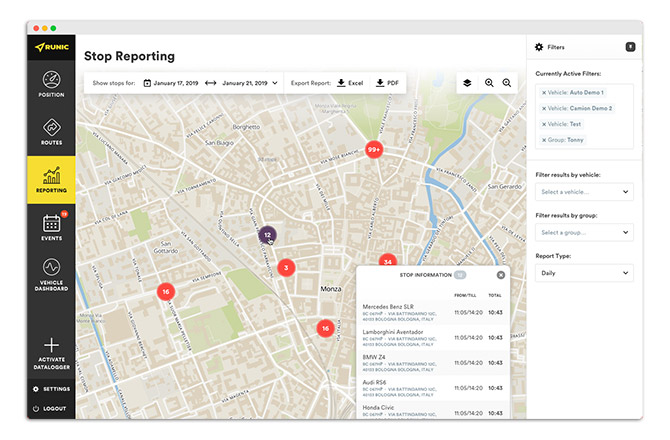 Stop analysis
Runic.io's Cloud platform contains a specific area to analyse and identify the anomalous or most common stops over a period of time. You can thus view areas with the most common groupings of stops and those with sporadic stops on a cartographic level. This lets you optimise movements and immediately detect unnecessary stops.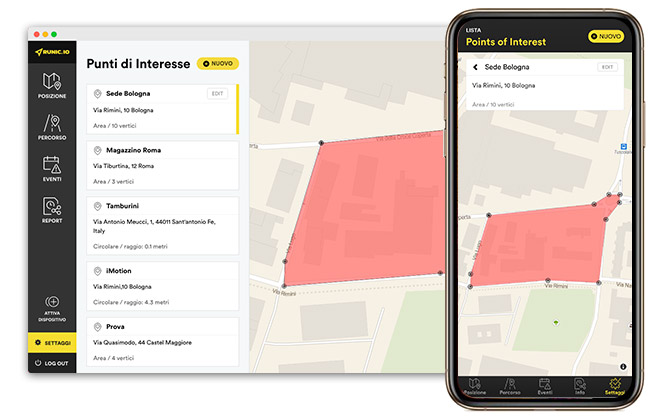 Points of Interest
Points of Interest, normally called POIs, are a fundamental tool to make the information displayed across the whole platform much more readable and understandable: the POI name is applied as a label at all points of the portal where a GPS position is displayed.
Engine lock
The ignition block is used in the event of theft or anomalies to inhibit the vehicle's ignition remotely, wherever it is. It is a fundamental tool to combat theft.
Multi-user access
Information collected by one or more vehicles can be shared between different users of the same platform. You can invite a user and grant access to all or part of the data in an account.
Parking Function
The Parking function is used to tell the platform that a vehicle is parked. If the parked vehicle moves, a notification is immediately sent to indicate the anomaly.